Dr. Rebecca Rittenberg
DVM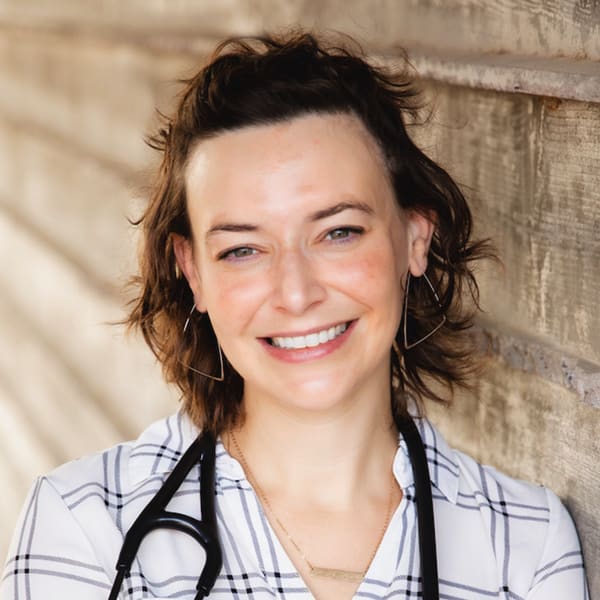 Dr. Rebecca Rittenberg
Rebecca Rittenberg grew up in Charleston, South Carolina. Her undergraduate degree is in Judaic Studies with a focus in Holocaust Studies from the University of Miami. After finishing college, she spent 6 months writing the biography of a Holocaust survivor before moving to Israel for 6 months. She was accepted to the University of Minnesota College of Veterinary Medicine and finished in spring of 2016. Following veterinary school, she completed a 1 year internship at VCA Hollywood Animal Hospital in Hollywood, Florida. It was at the University of Minnesota that she discovered her love of internal medicine and during her internship applied for a residency in Internal Medicine. She completed a three year residency program in internal medicine with Blue Pearl Louisville and Tampa. 
Her special interests within the field of internal medicine include infectious disease, immune mediated disease, and gastrointestinal disease.  Outside of work, she enjoys travel, theater, live music, and hiking with her perfect dog, Sababa and new baby, Batya ("Bethe"). She recently made the move to Phoenix for her husband, Shmuel, to begin his residency program in pediatric dentistry. She also collected a 3-legged Miami street cat during her internship, Jondalar. Rebecca is excited to be joining the team at PVREC and starting a new service for the hospital. 
New Patients Welcome
At Phoenix Veterinary Referral & Emergency Center, we are accepting new patients and referrals for our emergency and specialty services. Our team of experienced veterinary specialists are passionate about the health and well-being of pets in the Phoenix area. Contact us today to inquire about appointments or find out about the referral process.